Example product's title
This area is used to describe your product's details. Tell customers about the look, feel, and style of your product. Add details on color, materials used, sizing, and where it was made.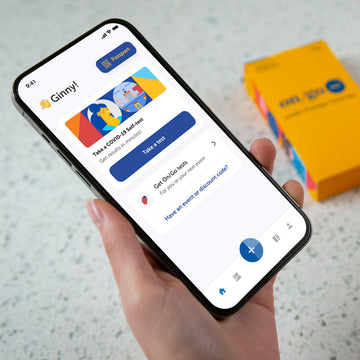 Easy access to expert medical care with the On/Go app
Our easy to use iOS and Android mobile app delivers an intuitive testing experience. Download our top-rated On/Go mobile app, free on the Apple App store and Google Play store, with over 30,000 five-star reviews! With the On/Go test and app, you can easily follow step-by-step instructions, save results and share your COVID status with friends.
Download the App